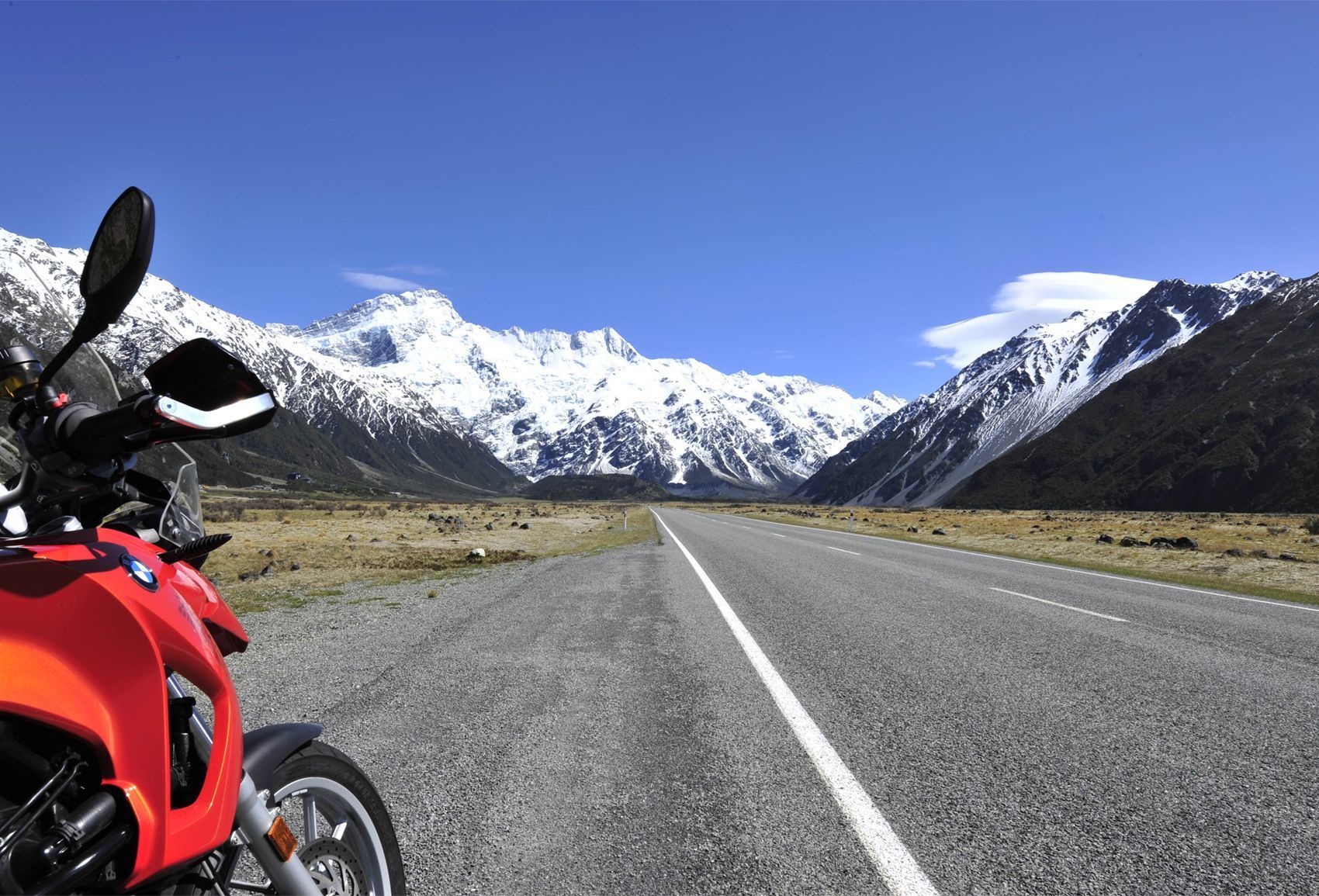 New Zealand Motorcycle Tours
Paradise Motorcycle Tours are the experts in New Zealand motorcycling, with a great selection of self guided and guided motorcycle trip options - and the latest model motorcycles.
At Paradise Motorcycles we have handpicked our motorbike tour fleet and designed trip itineraries to ensure that you have the ride of your life. Every aspect of the service we offer demonstrates our team's commitment to making your motorcycle tour the trip of a lifetime. As the only New Zealand based Certified BMW Motorrad Travel Partner, you can be assured that your New Zealand tour is in the hands of experts.
Our range of guided New Zealand motorcycle tours and self-guided New Zealand motorcycle tour itineraries are designed so you can enjoy your ride time, while having the freedom to see the sights, explore the lesser known routes and meet the locals. There are plenty of opportunities to learn about New Zealand, its landscape, culture and people. At night, relax in the accommodations that we have carefully selected for their comfort and great service.
---
From day one when the limo collected us from the airport it was a holiday we would cherish for the rest of our life. Everything we did and were involved in showed someone had put a lot of thought into making this holiday one they would like to go on. The bike was new and gleaming, they all gleam when you start out, 4000 km plus of glorious unbelievable scenery and experiences later, they had got dirty but it's actually a veneer of fantastic memories. Wifey was as enthusiastic as me and even enjoyed her days in the air conditioned bus that carried our luggage about on the one day it rained, one of the best riding days, and on the days she let me ride the best motorcycle road in the world solo. It left me speechless and euphoric!

Jim & Dot, UK
Why is Paradise Different?
Only Official BMW Partner in New Zealand

Because Paradise Knows...
The best roads for riding
The best coffee at stops
The best view points
Excellent accommodation
Safety, comaradery and great fun