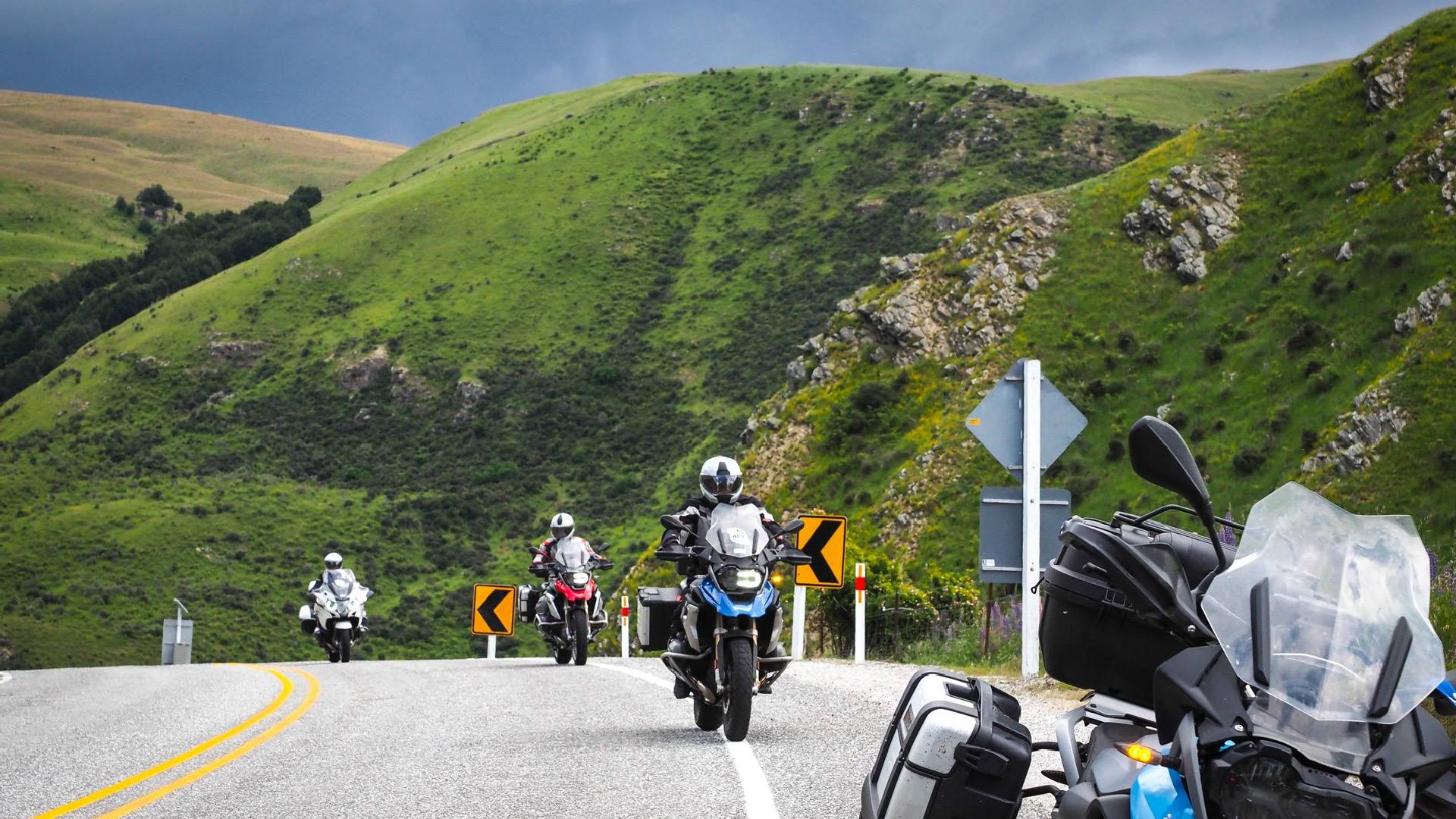 Do something NEW New Zealand
A unique opportunity to explore New Zealand while there's no-one else here. Ride your own bike option and take NZ$200 per day off the price of your tour.
Do something NEW New Zealand rides have to be booked before the New Zealand International Borders open, and must be completed by 31 April 2021. You must be resident in NZ when the booking is made.?
We have designed a selection of self-guided tour routes that take in the most spectacular areas and best riding roads in New Zealand, pre-programmed on your GPS for stress free touring. Choose from Excellent Motels, Superior Hotels and Superior Bed & Breakfast accommodation - we know that top class accommodation makes all the difference.
Want to ride with a group of like minded people and enjoy the camaraderie that that brings. We have Guided tours in November 2020, January and March 2021. make friends for life on a Paradise Motorcycle tour. All our guides are Kiwis and are, or have been trained by, BMW certified International Tour Guides.
Check Out Our Do something NEW New Zealand
Unforgettable views, excellent winding roads (apart from that long straight road on the last day, ha ha), superb accommodation and tasty food. Now I know that the statement "It never rains in New Zealand" is a lie. The strong sunshine dried us out quickly but I never expected to enjoy riding in the rain so much. Thank you Mike and Jo for looking after us so well and showing us what New Zealand is all about.

123les, London, UK