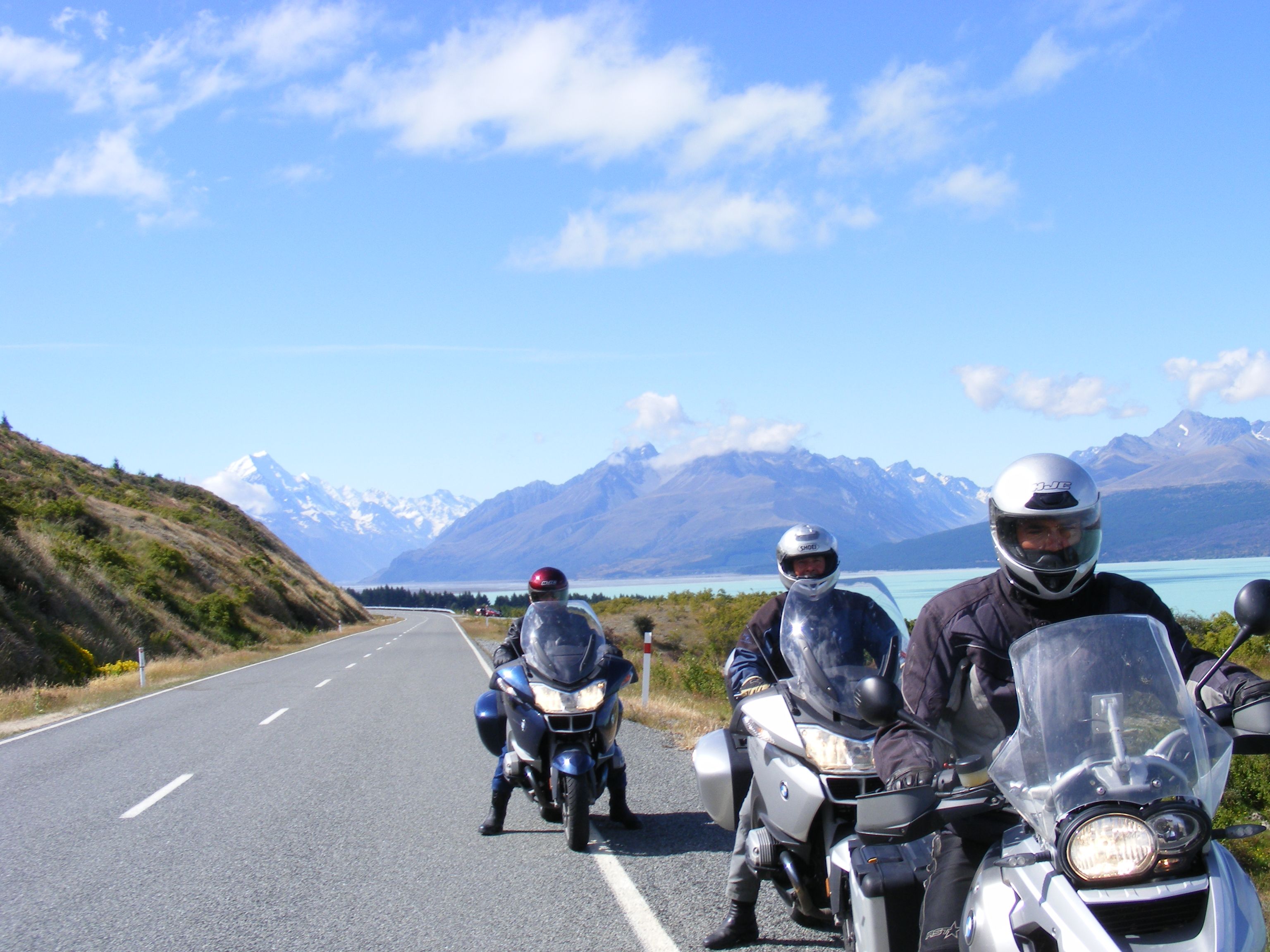 10 Day South Island Self-Guide
Self Guided Tour
10 11 2,240 kms From: NZD 3,620
From: Christchurch To: Christchurch Area Covered: NZ South Island
On this 10 day Southern Highlights motorcycle tour you can do a loop of the Southern Alps, view Mt Cook Aoraki, explore Glacier Country and see the famed Milford Sound. This self-guided motorcycle tour offers a complete overview of the South Island for those who want to explore New Zealand, but don't have the time to see everything.
Experience Southern hospitality and encounter the local wildlife. Spend time in Christchurch and Dunedin exploring New Zealand's colonial past, thrill-seek in picturesque Queenstown, and ride some of the most scenic roads that Aotearoa (The Land of the Long White Cloud) has to offer.
---
Self-Guided Tour Prices
| | Bike Models |
| --- | --- |
| Band A | F800GS, F800GT, F700GS |
| Band B | R1200GS |
| Band C | K1600GT, K1600GTL, R1200RT |
View Route Map
Loading ...