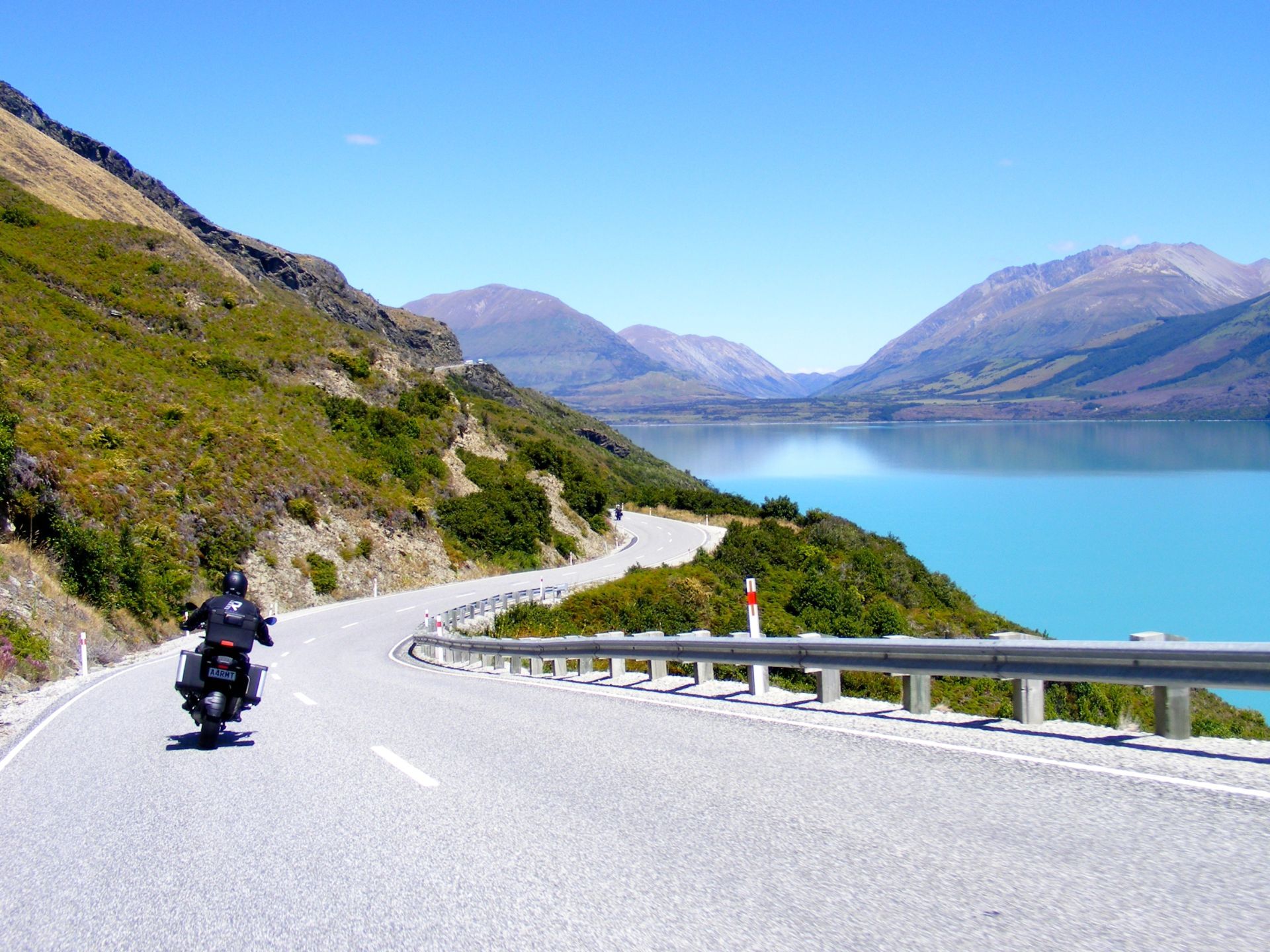 21 Day North & South Island Self-Guide
Self Guided Tour
21 22 4,650 kms From: NZD 7,280
From: Auckland To: Christchurch Area Covered: NZ North & South Island
Ride to the most spectacular sights on this comprehensive New Zealand bike tour starting in the North Island. The landscape so varied as you bike across New Zealand you'll feel as though you visited six continents in three weeks. Travel from sub-tropical rainforests and idyllic beaches to glaciers and snow-frosted peaks. See massive sand dunes, volcanoes, primeval fjords and mountain lakes as your bike tour reaches Queenstown.
Take in the natural beauty of Abel Tasman, ride through road-scapes that most motorcyclists only dream of. Take on the Rimutuka Ranges, Milford Road, Lewis Pass and Lindis Pass. Haast Pass is called "Motorcycle Heaven" because of its impossible beauty, and the road is incredible to ride! Have the adventure of a lifetime in paradise, traveling in comfort and style as you bike across New Zealand.
---
From day one when the limo collected us from the airport it was a holiday we would cherish for the rest of our life. Everything we did and were involved in showed someone had put a lot of thought into making this holiday one they would like to go on. The bike was new and gleaming, they all gleam when you start out, 4000 km plus of glorious unbelievable scenery and experiences later, they had got dirty but it's actually a veneer of fantastic memories. Wifey was as enthusiastic as me and even enjoyed her days in the air conditioned bus that carried our luggage about on the one day it rained, one of the best riding days, and on the days she let me ride the best motorcycle road in the world solo. It left me speechless and euphoric!

Jim & Dot, UK
Self-Guided Tour Prices
| | Bike Models |
| --- | --- |
| Band A | F800GS, F800GT, F700GS |
| Band B | R1200RS, S1000XR, R1200GS |
| Band C | K1600GT, K1600GTL, R1200RT |
View Route Map
Loading ...