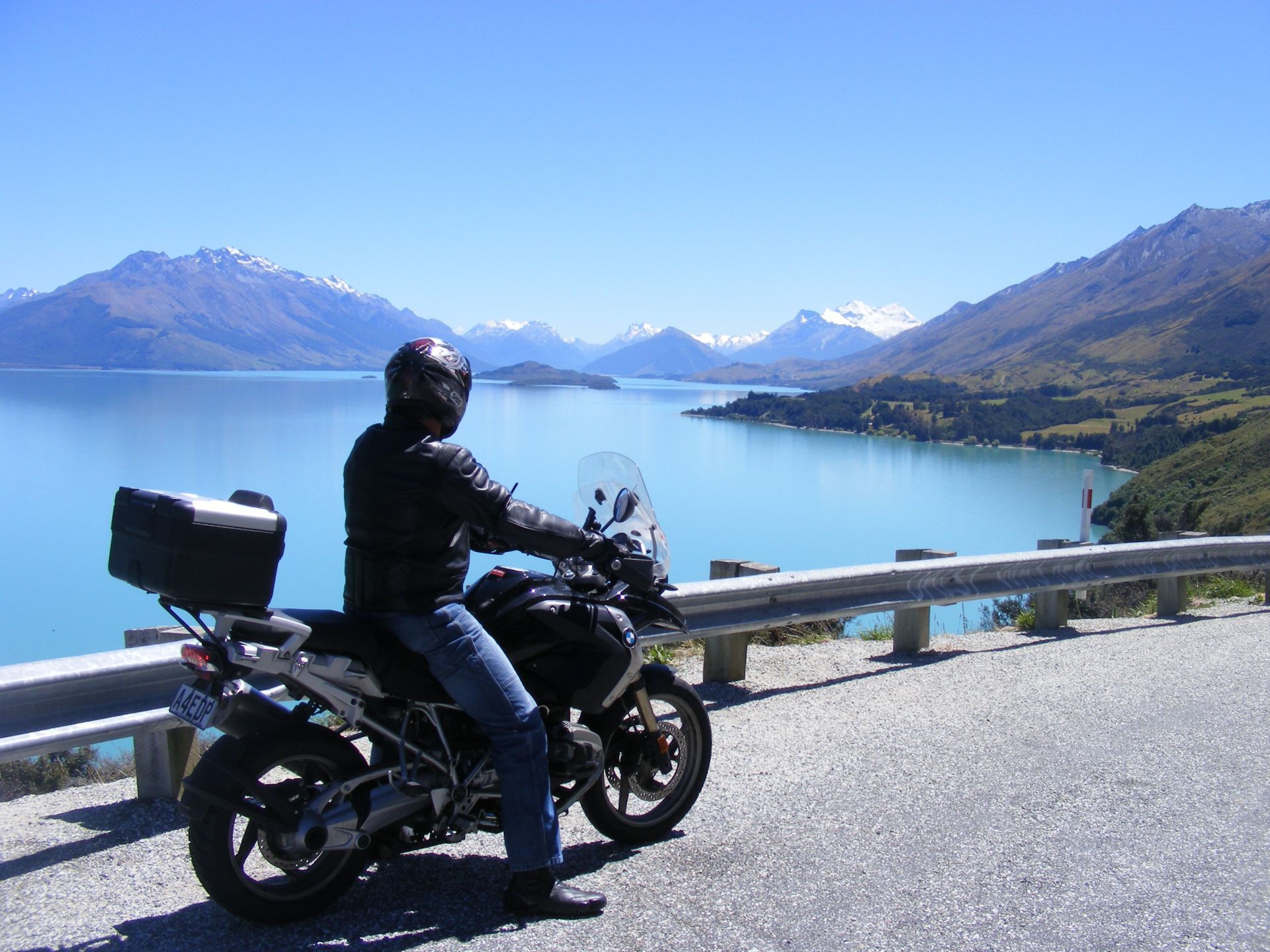 New Zealand Customised Motorcycle Tours
Whatever your passion is - adventure sports, photography, ecotourism, history, fly-fishing or vintage aircraft, we can customise a unique motorcycle tour of New Zealand for your experience.
Customised guided tours are flexible; we can arrange meeting points so you can do your own thing, and book add-on activities in advance. We have options to suit all budgets and we're proud to provide exceptional service. Send us your wish list and we can create your dream tour.
---
What initially attracted me to the 14 day North and South Island tour was the prospect of good weather, great roads, and fantastic scenery. I got that and much more - friendly and welcoming tour guides, wonderful food, really amazing landscape and great excursions off the bike. The BMW I hired was incredibly economical and just ridden-in, all the bikes were almost brand new. Having a chase vehicle to carry luggage was a bonus. The hotels were well chosen and very good quality.

Juliet, UK
Check Out Our New Zealand Customised Motorcycle Tours