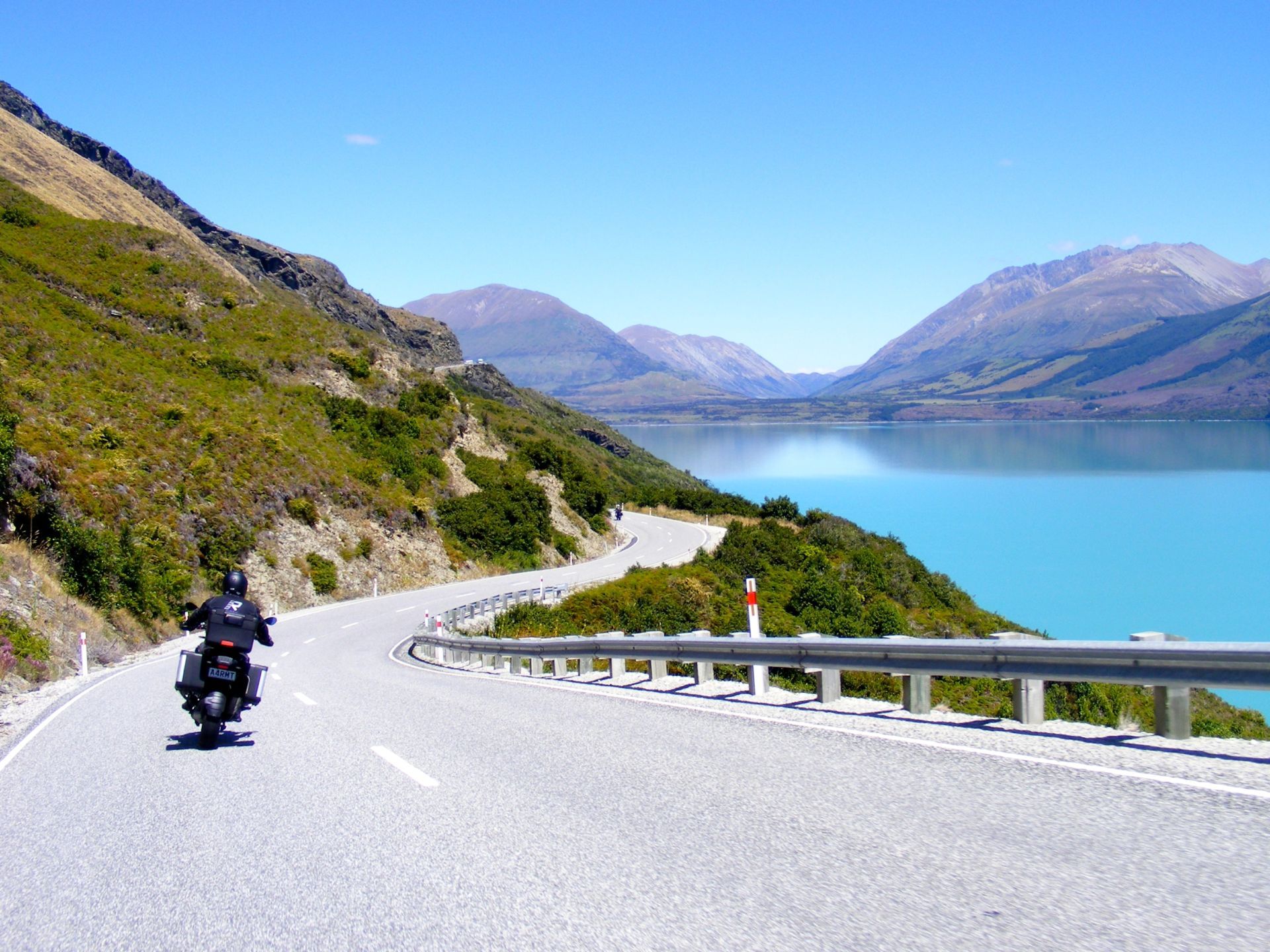 Self-Guided New Zealand Motorcycle Tours
If you want to 'go it alone' without a motorbike tour guide but would love the benefits of having your accommodation pre-booked and a route planned for you, then a self-guided tour is perfect for you. Your route is pre-programmed into a BMW Navigator 5 or 6 GPS on a day by day basis on the best motorcycle roads. You can tour for as many days as you want.
We have designed a selection of self-guided tour routes that take in the most spectacular areas and best riding roads in New Zealand, pre-programmed on your GPS for stress free touring. Choose from Excellent Motels, or 4-5 star hotels and Superior Bed & Breakfast accommodation - we know that top class accommodation makes all the difference.
To organise your dream New Zealand tour all you need to do is select the bike of your dreams from our motorcycle fleet, choose your tour, and pick the style of accommodation. Don't forget the add-on activities, for experiences that will make your New Zealand holiday a once in a lifetime adventure.
Check Out Our Self-Guided New Zealand Motorcycle Tours
Mike was a fabulous guide and Jo did an awesome job making sure our luggage was waiting for us at our destination. They took care of all the details so all we had to do was get on the bike and go. Excellent restaurants and hotels. Enjoyed getting to know them and the rest of the members of our group. This was our second trip with Paradise Motorcycle and looking forward to a third!

Lisa K., Michigan