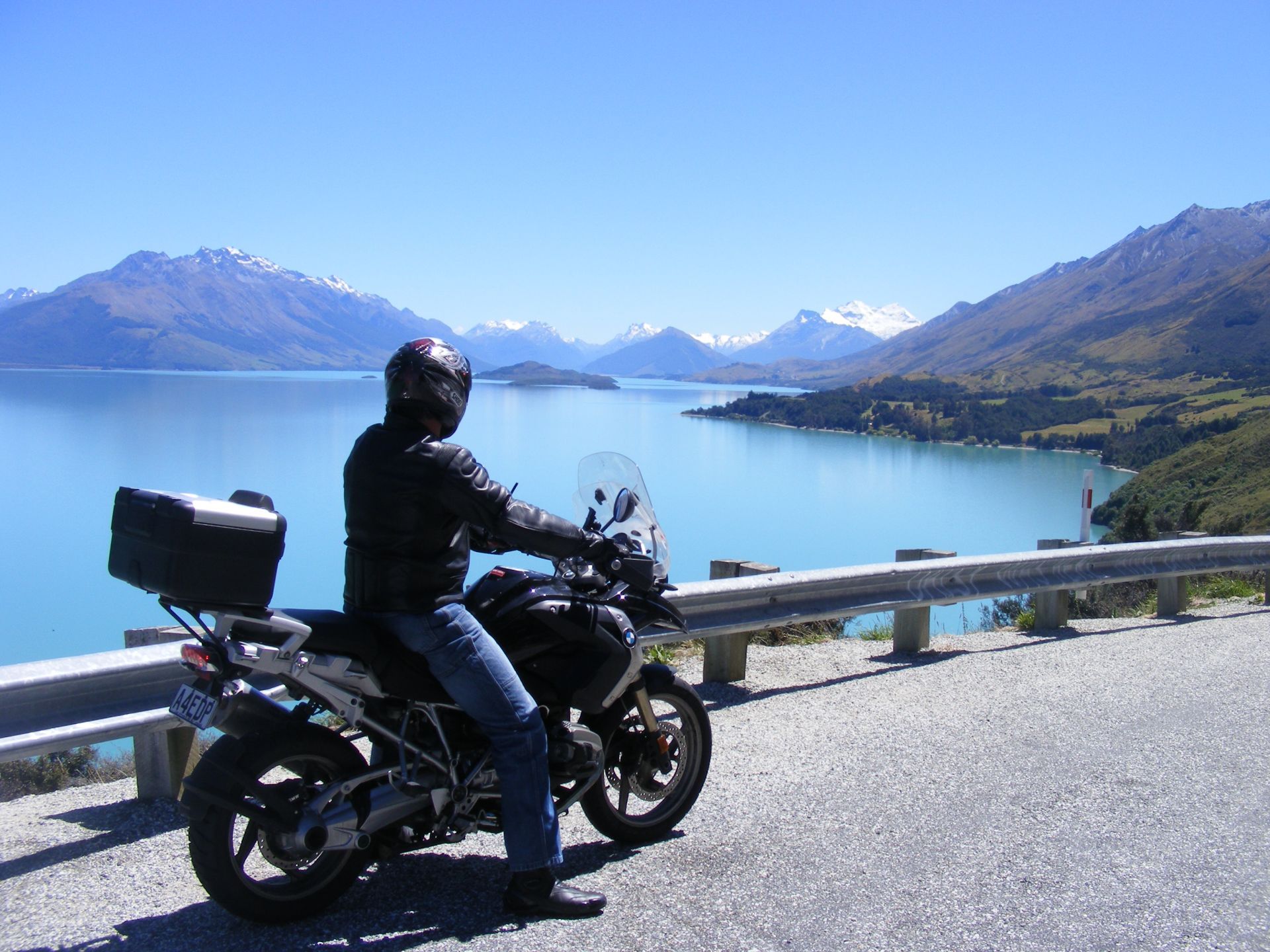 New Zealand Customised Motorcycle Tours
Whatever your passion is - adventure sports, photography, ecotourism, history, fly-fishing or vintage aircraft, we can customise a unique New Zealand motorcycle tour route taking in as much, or as little, of New Zealand as you want. We can arrange any type of tour for individuals or groups, from the most basic accommodation to the most luxurious, and we don't charge any extra for arranging your dream trip, it's all part of the award winning Paradise customer service!
Motorcycling in New Zealand has so much to offer and sometimes a standard tour package may not be exactly what you need. If you are travelling as a couple, in a group or as part of a club, Paradise Motorcycle Tours can create a customised fully guided or GPS self-guided motorcycle tour of NZ - designed to your specifications. You could even have your own motorcycle rally of New Zealand's South Island!
Customised guided tours are flexible; we can arrange meeting points so you can do your own thing, and book add-on activities like off road motorcycling in advance. We have options to suit all budgets and we're proud to provide exceptional service. Send us your wish list and we can create your dream tour.
Check Out Our New Zealand Customised Motorcycle Tours
Mike was a fabulous guide and Jo did an awesome job making sure our luggage was waiting for us at our destination. They took care of all the details so all we had to do was get on the bike and go. Excellent restaurants and hotels. Enjoyed getting to know them and the rest of the members of our group. This was our second trip with Paradise Motorcycle and looking forward to a third!

Lisa K., Michigan