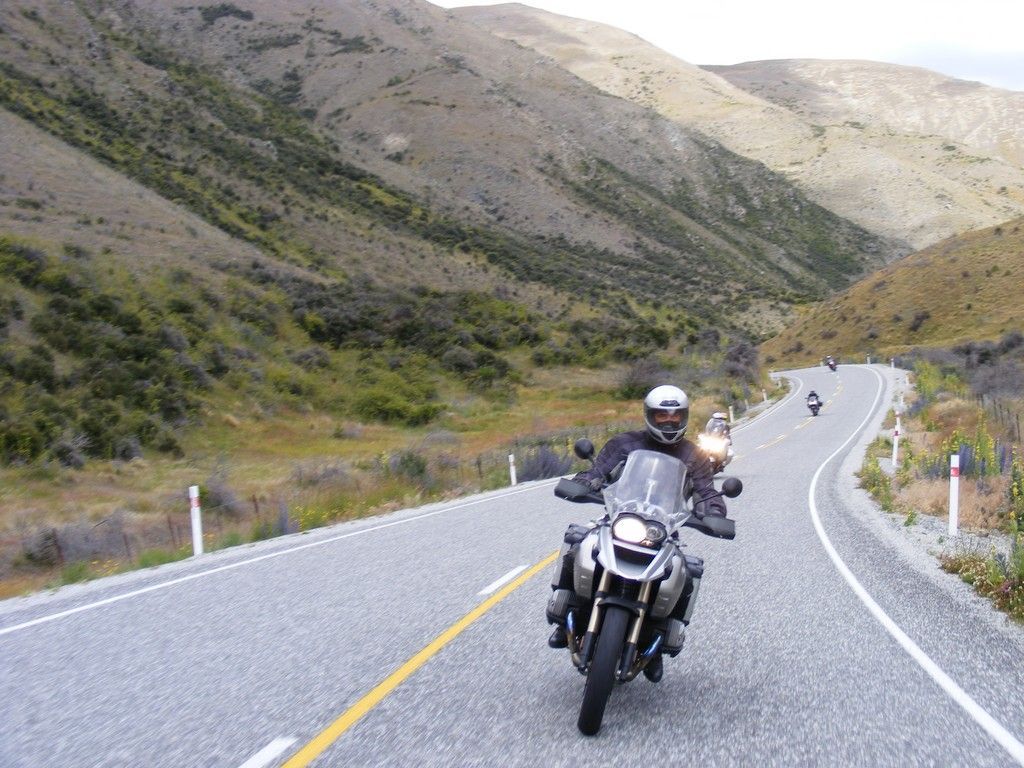 21 Day North & South Island
Guided Tour
21 22 4,650 kms From: NZD 11,045
From: Auckland To: Christchurch Area Covered: NZ North & South Island
Dates: 07 - 27 Jan 201910 - 30 Mar 201906 - 26 Jan 202009 - 29 Mar 2020
Bike across New Zealand and see the best our country has to offer and feel as if you have visited six different continents in three weeks. From tropical rainforests and idyllic beaches, to glaciers and snowy peaks. You will see Saharan-like sand dunes, volcanoes and primeval fiords along the way.
Ride through New Zealand roadscapes that most motorcyclists only dream of. Take on the Rimutuka Ranges, Milford Road, Lewis Pass and Lindis Pass as you bike around New Zealand. Haast Pass is called "Motorcycle Heaven", most cameras can't capture the beauty of this incredible ride!
---
This is my second tour with Mike & Jo and Paradise tours. It could not have been better. Bikes were in excellent condition. Accommodations were great. New Zealand is a beautiful place to visit and Mike found the most wonderful places to stop for Flat White coffee or tea and some of the best pastries I've ever had. Not to mention showing us places we might have missed without his superb knowledge of new Zealand. Hope one day to go back and spend more time in New Zealand. Would highly recommend Paradise for any adventures in New Zealand.

B.C, Virgina, USA
Guided Tour Prices
| | Bike Models |
| --- | --- |
| Band A | F800GS, F800GT, F700GS |
| Band B | R1200GS |
| Band C | K1600GT, K1600GTL, R1200RT |
View Route Map
Loading ...