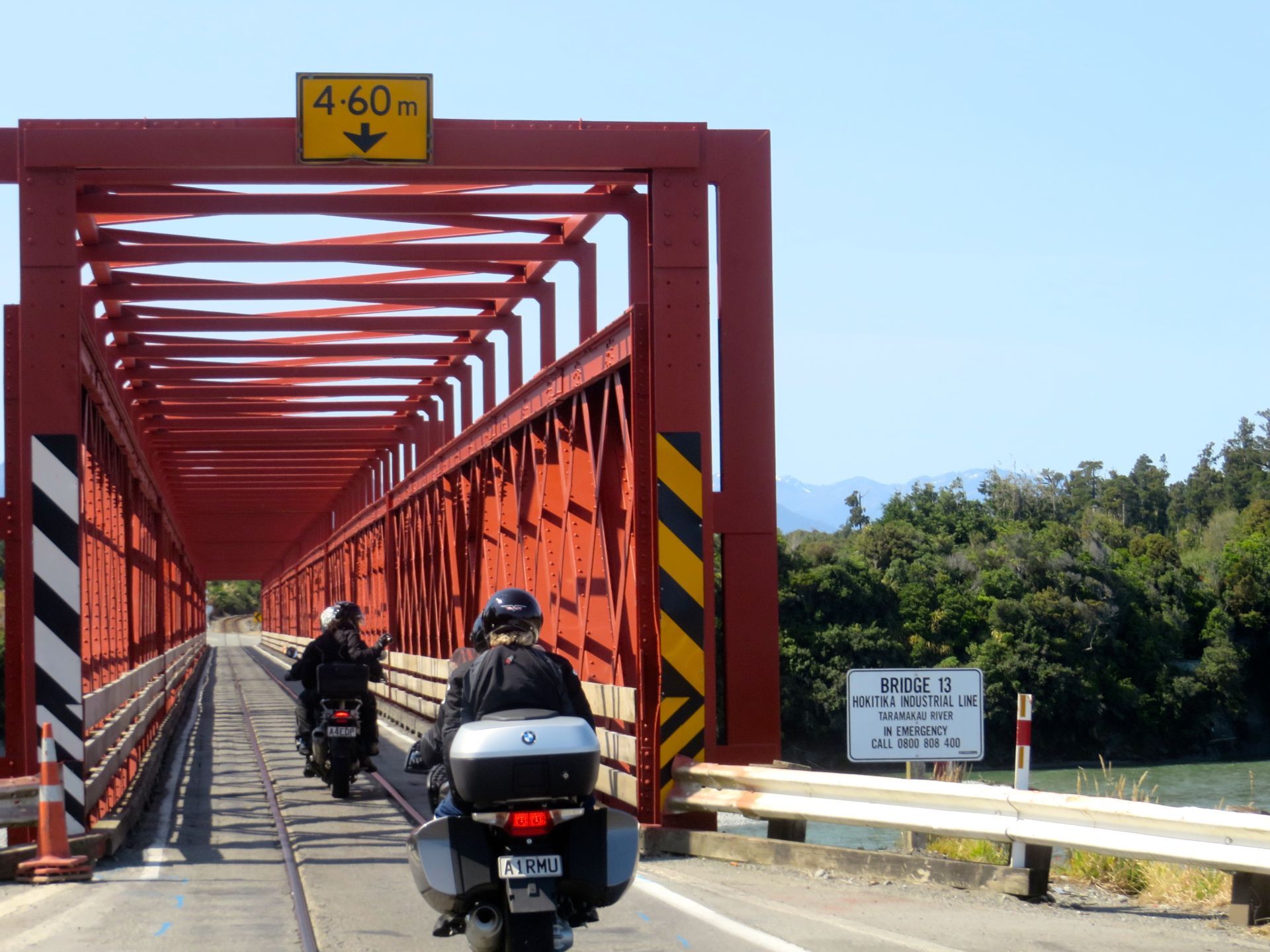 16 Day North & South Island
Guided Tour
16 17 3,502 kms From: NZD 17,700
From: Auckland To: Christchurch Area Covered: NZ North & South Island
Dates: 09 - 24 Jan 202409 - 24 Mar 202406 - 21 Nov 2024
Experience the best that New Zealand has to offer on this motorcycle tour, riding in style and comfort. The rich variety of landscapes and climate makes this country truly paradise to explore. Coast through the vibrant green scenery of King Country, an area of rolling hills, valleys and farmland, to snow-capped mountain ranges framing the horizon in this unique guided motorcycle tour of New Zealand.
This bike tour of New Zealand's North Island and South Island will take you through our finest cities and experience the country's wild, remote locations from the unique perspective of your motorcycle ride. Begin your journey in Auckland, a thriving metropolitan hub. The region is home to a geothermal wonderland, with spectacular geysers, volcanic pools and opportunities to learn about the rich cultural heritage of the locals.
Visit the fascinating Hobbiton Film set, perfectly preserved within an authentic working farm. Cruise by ferry across Cook Strait to the South Island, featuring Middle-earth vistas and warm hospitality.
Ride through the snow-covered Southern Alps, crossing three alpine passes. Snow-capped mountains tower over turquoise glacial lakes, reflecting their majestic peaks. Complete your guided motorcycle tour of New Zealand in Christchurch, a unique city with an eclectic mix of historic elegance and contemporary culture.
View Route Map
Loading ...
Guided Tour Prices
| | Bike Models |
| --- | --- |
| Band A | F750GS |
| Band B | R1200GS, F850GS |
| Band C | K1600GT, R1250RT, R1250GS |