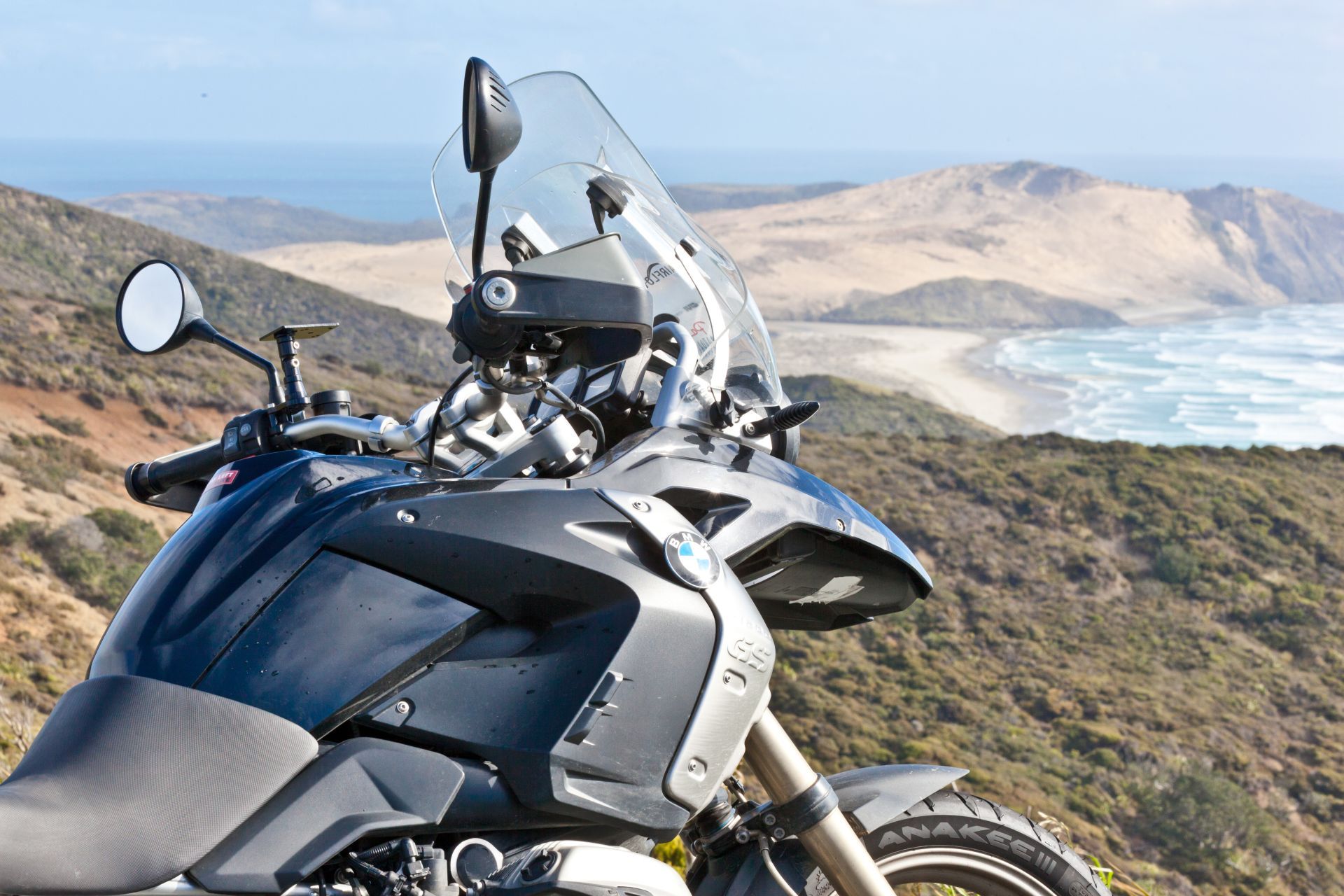 Sustainability and Safety in New Zealand
Sustainability
New Zealand is known for its clean fresh air and pristine landscapes, and we want to help keep it that way. We are the only motorcycle company in New Zealand that is a Qualmark Endorsed Tourism Operator has earned a Qualmark Enviro Award for environmental commitment. Qualmark is the official Tourism New Zealand quality agency that reviews tourism operators and accommodation providers.
We are also the only motorcycle tourism operator that is carbon neutral. To support eco-tourism, we plant twice the amount of trees each year than is necessary to offset our carbon emissions. We carry containers for recyclable materials in our tour support vehicle and use environmentally friendly products to clean our motorcycles and mini-bus.
Safety
Safety is paramount, which is a one of the many reasons why Paradise Motorcycles is a Qualmark endorsed activity. Your accommodation on the night before your tour and at the end of the tour is booked as part of the package. So no one has to ride fatigued on the day they fly in. We also provide bike familiarisation and a safety briefing on what to expect on New Zealand roads, before you start your journey.
Our fleet of motorcycles are main dealer maintained to the highest standards. Self-guided motorcycle tour riders are provided with a GPS that has their route pre-programmed. All of our tour guides are fully trained first-aiders who carry a satellite phone for emergencies, and every tour package includes 24-hour roadside assistance and comprehensive motorcycle insurance.
At Paradise Motorcycles, we want to provide you with a safe holiday, with minimum environmental impact, so future generations may enjoy New Zealand as we do.
I was a passenger with [my husband].The tour is designed, of course, for lots of riding through amazingly stunning landscapes but also builds in time to allow the exploration of the local area. For example we visited wineries, botanical gardens and brewery to name a few. However getting onto the bike and hitting the roads was our greatest desire. Mike, the tour leader, sets a practical pace that is inclusive for everyone's skill level. We gained so much appreciation for his leadership. Nonetheless, Jo whom drove the support van managed to meet us at stops along the way. She is truly an extraordinary Paradise Associate who has the best interest in all of the riders.

maryannsadagopan, UK