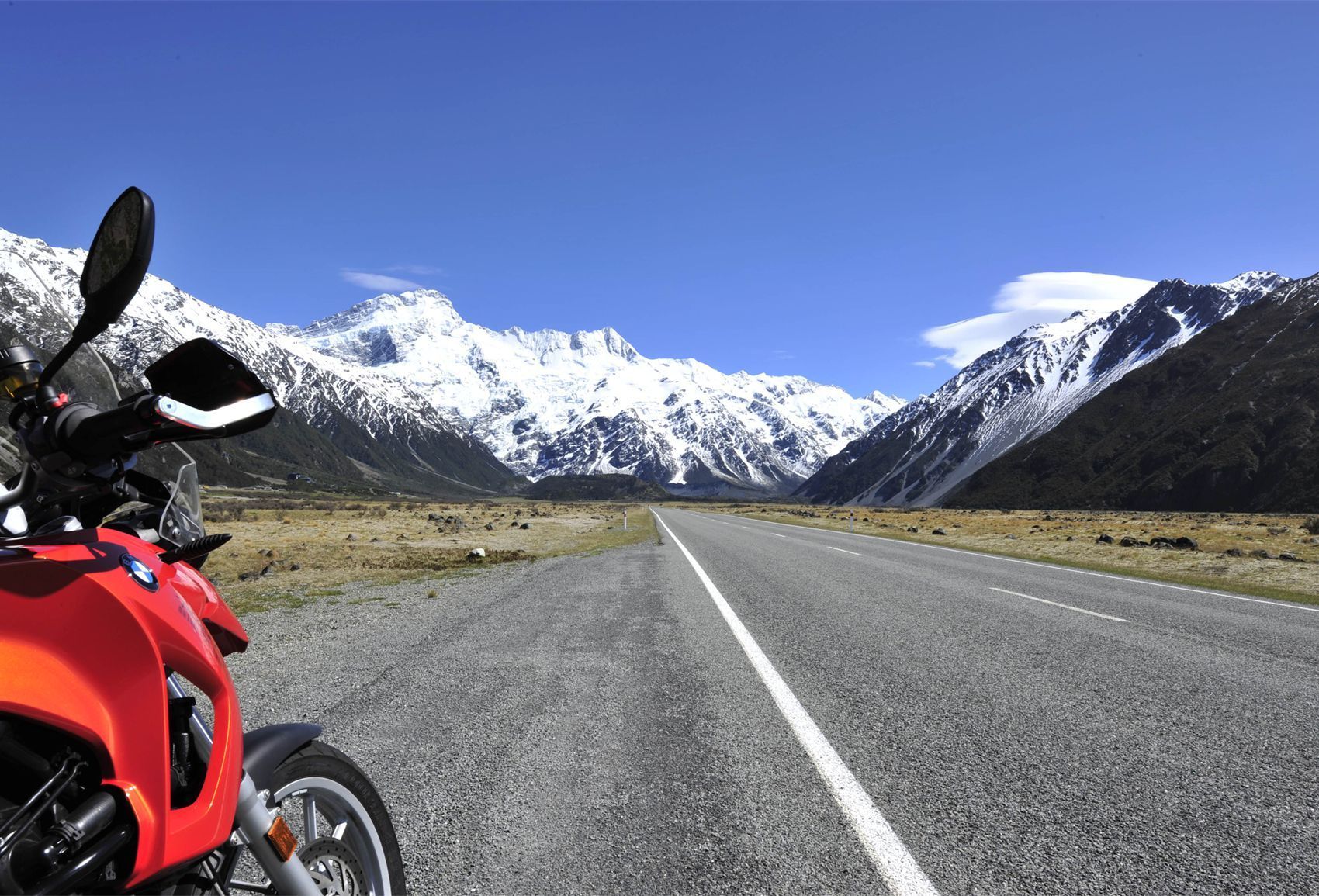 New Zealand Motorcycle Tours
Paradise Motorcycle Tours are the experts in New Zealand motorcycling, with a great selection of self guided and guided motorcycle trip options - and the latest model motorcycles.
At Paradise Motorcycles we have handpicked our motorbike tour fleet and designed trip itineraries to ensure that you have the ride of your life. Every aspect of the service we offer demonstrates our team's commitment to making your motorcycle tour the trip of a lifetime. As the only New Zealand based Certified BMW Motorrad Travel Partner, you can be assured that your New Zealand tour is in the hands of experts.
Our range of guided New Zealand motorcycle tours and self-guided New Zealand motorcycle tour itineraries are designed so you can enjoy your ride time, while having the freedom to see the sights, explore the lesser known routes and meet the locals. There are plenty of opportunities to learn about New Zealand, its landscape, culture and people. At night, relax in the accommodations that we have carefully selected for their comfort and great service.
---
My wife and I did the full Monty 21 day tour, Mike the excellent tour guide really knows his stuff, the best routes taken at an enjoyable pace combining fast bits with leisurely elements. Stopping at view points with breath-taking sights, quaint coffee shops/stops to enjoy your breaks and great hotels along the way. A key star of the show is Jo who has the challenging task for following in the tour van, but miraculously arrived just after we had parked up to provide sweets and support if needed. I still do not know how she did it, time travel…! If you want the best of everything, don't hesitate but book the best straight away, that's Paradise tours. Even before we left we were talking about when we were coming back!

_comminsg, UK
Why is Paradise Different?
Only Official BMW Partner in New Zealand

Because Paradise Knows...
The best roads for riding
The best coffee at stops
The best view points
Excellent accommodation
Safety, comaradery and great fun