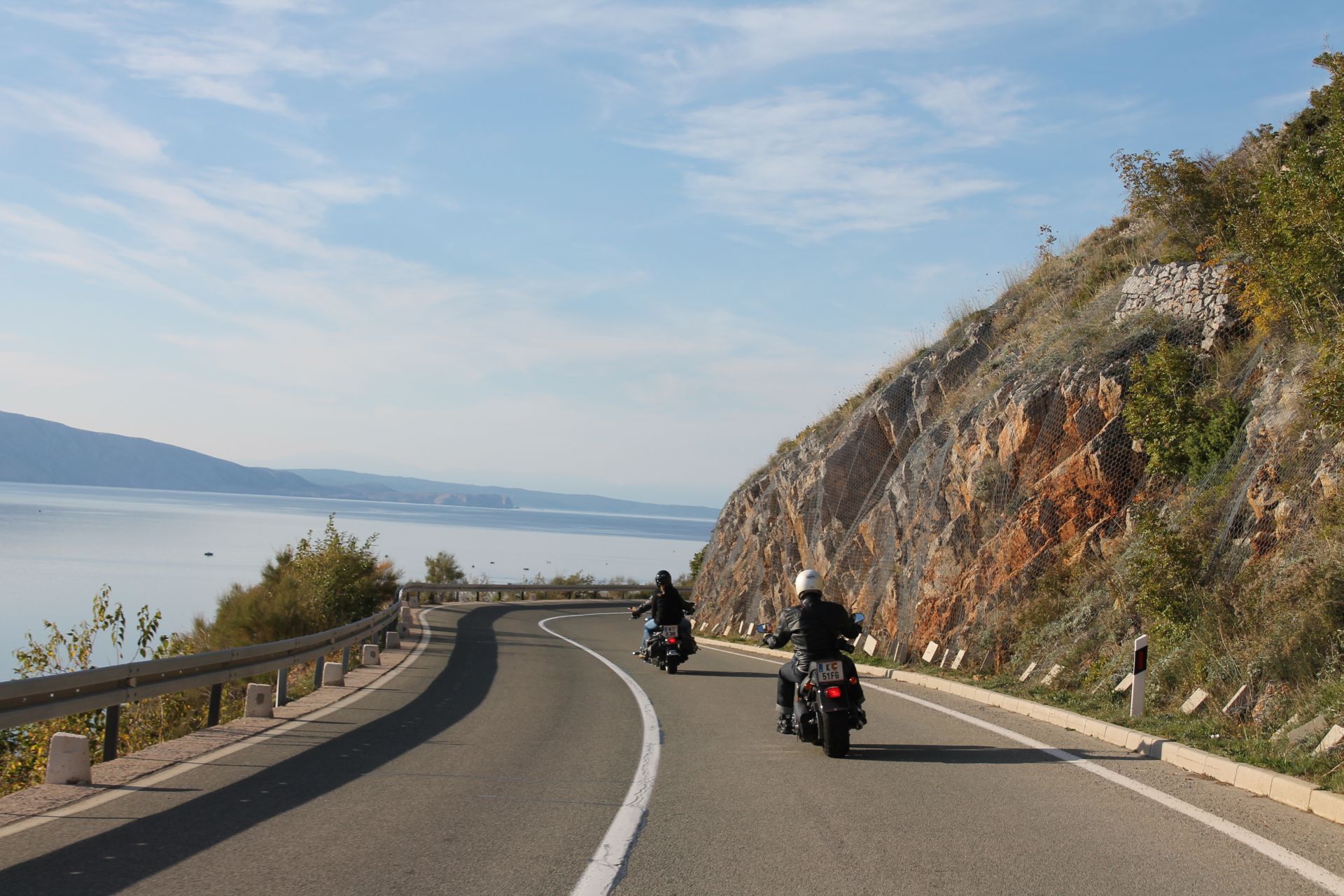 NZ Travel Guide
Whether you are enjoying a series of sweeping curves, or some technical hairpin bends that test your riding skills, every corner on your New Zealand motorcycle tour will reveal a new and wondrous landscape.
A tour of New Zealand is like visiting all six continents in one landmass about the size of the United Kingdom. Ride past Saharan sand dunes, dramatic mountain ranges and evergreen rain forests. See glacial ice fields, fiords and volcanoes.
The temperate climate allows for all season motorcycle touring, in summer (December, January and February) temperatures usually range from 20-30ºC/68-86ºF. The colder months (June, July and August) can see the average temperature being between 5-16ºC/41-62ºF in the North Island.

New Zealand's flora and fauna has evolved in isolation. If you are an avid bird watcher, you can choose to meet the shy kiwi, New Zealand's national bird, and you will definitely meet the cheeky alpine parrots known as keas, and inquisitive wekas along the way.
Take a cruise, as an optional activity and be introduced to New Zealand's marine life. Depending on the time of year, you may see albatross, fur seals, penguins, dolphins and even whales. The Paradise Motorcycles team can even design a customised eco-tour just for you.

With a population of 4 million, New Zealand is one of the world's least crowded countries. Motorcycle tours in New Zealand allow riders to feel as if they are exploring a primeval land before time. Rich and fascinating history with colonial buildings and modern skylines, tours in NZ offer something for everyone's taste.
---
My wife and I did the full Monty 21 day tour, Mike the excellent tour guide really knows his stuff, the best routes taken at an enjoyable pace combining fast bits with leisurely elements. Stopping at view points with breath-taking sights, quaint coffee shops/stops to enjoy your breaks and great hotels along the way. A key star of the show is Jo who has the challenging task for following in the tour van, but miraculously arrived just after we had parked up to provide sweets and support if needed. I still do not know how she did it, time travel…! If you want the best of everything, don't hesitate but book the best straight away, that's Paradise tours. Even before we left we were talking about when we were coming back!

_comminsg, UK